Products
A wide range of LED products for every living and working environment
Adurolight Led lamps can easily replace conventional lamps and fluorescent tubes in existing fittings. Benefit from the lower energy costs and optimal light output right away and enjoy the very reliable colour reflection. Invest in sustainability.
In the modern workplace, a variety of visual tasks are performed that require optimum lighting with a faithful colour reproduction. The productivity of your employees is also determined by the light experience in the workplace. Interior lighting by Adurolight combines the advantages of LED light sources, such as high energy efficient and great light output, with modern design and practical installation of the fitting.
Outdoor lighting by Adurolight meets all industrial requirements, such as IP 65 (dustproof and spray waterproof). Your reliable partner during all weather conditions. Sturdy fittings with energy-efficient LED light sources, able to take a beating. At 5 years, the longest warranty in the market.
Adurolight industrial LED lighting complies with all industry standards in terms of safety and reliability. Only the highest quality is good enough. Optimum illumination in industrial areas is of great importance. Adurolight's energy-efficient LED solutions remain burning under heavy loads, assuring you of a high light output. For More Information Click here.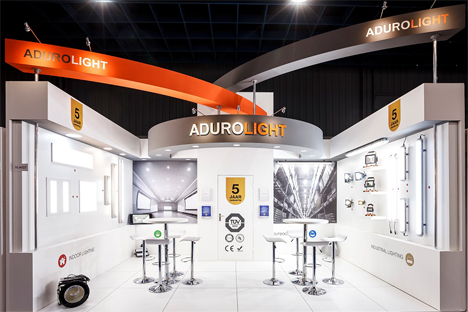 A bright future
Our engineers constantly try to improve the quality, sustainability and durability of our products, in collaboration with our clients. We listen to their needs and points of view. This contributes significantly to the development and to our understanding of the vision for a better and cleaner world.